Zhejiang Haoly Limited, part of Lanxi Jinhua Machine Company, combines extremely competitive price, innovative technologies and long-standing exporting experience in the Post press machine, printing machine,and packaging machine, and quick printing machine.We are your best selection for printing and packaging industries.
In past ten years, Lanxi Jinhua Machine Company is Focusing on machine for wire-stitched exercise books, ruled and sheeting, soft and hard cover book.Can manufacture full automatic exercise book making machine, exercise book ruling machine, book sewing machine, casing in machine, hard cover making machine, three side trimmer, saddle stitching machine, glue binding machine, and other post press machine.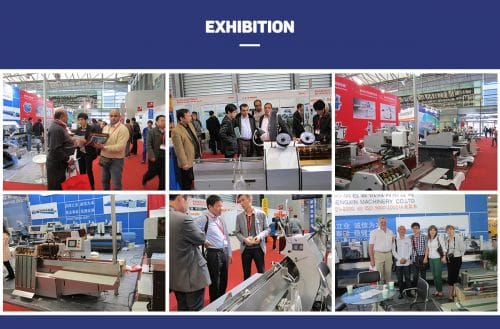 Zhejiang Haoly Limited is part of Lanxi Jinhua Machine company.In the past ten years, Haoly has grown into a printing and packaging industries solutions conpany with some manufacturing factories partners and business offices in some countries. Except the machines that Lanxi Jinhua manufactured, we also can provide kinds of printing and packaging machine, such as
1. Post press machine: paper cutting machine, laminating machine, creasing and die cutting machine, hot stamping machine, paper folding machine, paper collating machine, paper punching machine, eyelet machine
2. Printing Machine: Offset printing machine, Pre-press machine, Flexo Printing machine, card printing machine
3. Quick printing machine: small paper cutter, digital Creasing machine, small glue binding machine.
4. Paper product making machine: gluer folder, paper box machine, paper bag machine, paper cup machine, envelope making machine
For the ten years, We are proud of our longstanding relationships with our customers and suppliers who inspire us to offer exceptional products and service.In the printing and packaging industries,We offer very competitive price in a variety of configurations according to customer's request. According to our professional knowledge, we can always provide customers with the best solution or machine.
We are expecting to have a cooperation with you!!!