HL-1-U Automatic Exercise book Sewing and Folding Machine is a semi-auto machine that for threading book,it can lock the thread at the same time. Reverse folding, the beautiful thread is outside. Suitable for the books which without hard cover.
The best machine to replace the Saddle Stitching and can do thicker books. Sewing and folding in one time and cutting the thread automatically. Using the High sensitivity sensor so that without manual on/off.
High speed and stable, only need 1 person to operate and very easy to adjust. Highly improve efficiency and save cost.
Feature:
1. Working speed up to 800-1800 books/hr;
2. Sewing pitch can be adjust;
3. Automatic sewing, thread cutting and folding in one machine;
4. High speed and stable, only need one person to operate and easy to be adjust.
Book Sewing And Folding Machine
Detailed Data:
| | |
| --- | --- |
| Model | HL-1-S |
| Working speed | 800-1800 books/hr |
| Max. paper size | 600*470mm |
| Power | 220V/ 50-60Hz/ 1PH/ 5.2Kw |
| Air compressor(customer provide) | 1.5Kw, 0.6-0.8Mpa |
| Sewing pitch | Can be adjustable |
| Net weight | 580kg |
| Machine dimension | 2830*1500*1500mm |
Sample for Exercise book Sewing and Folding Machine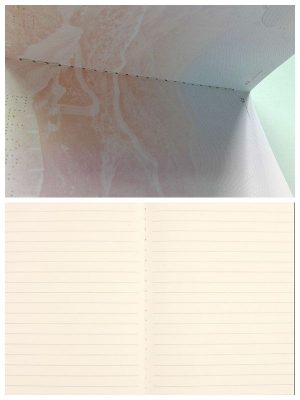 Video